Happy New Year! Celebrate the end of 2020 with these great TNT Big Ticket Movies! Continue reading to see which movies are bursting onto a screen near you!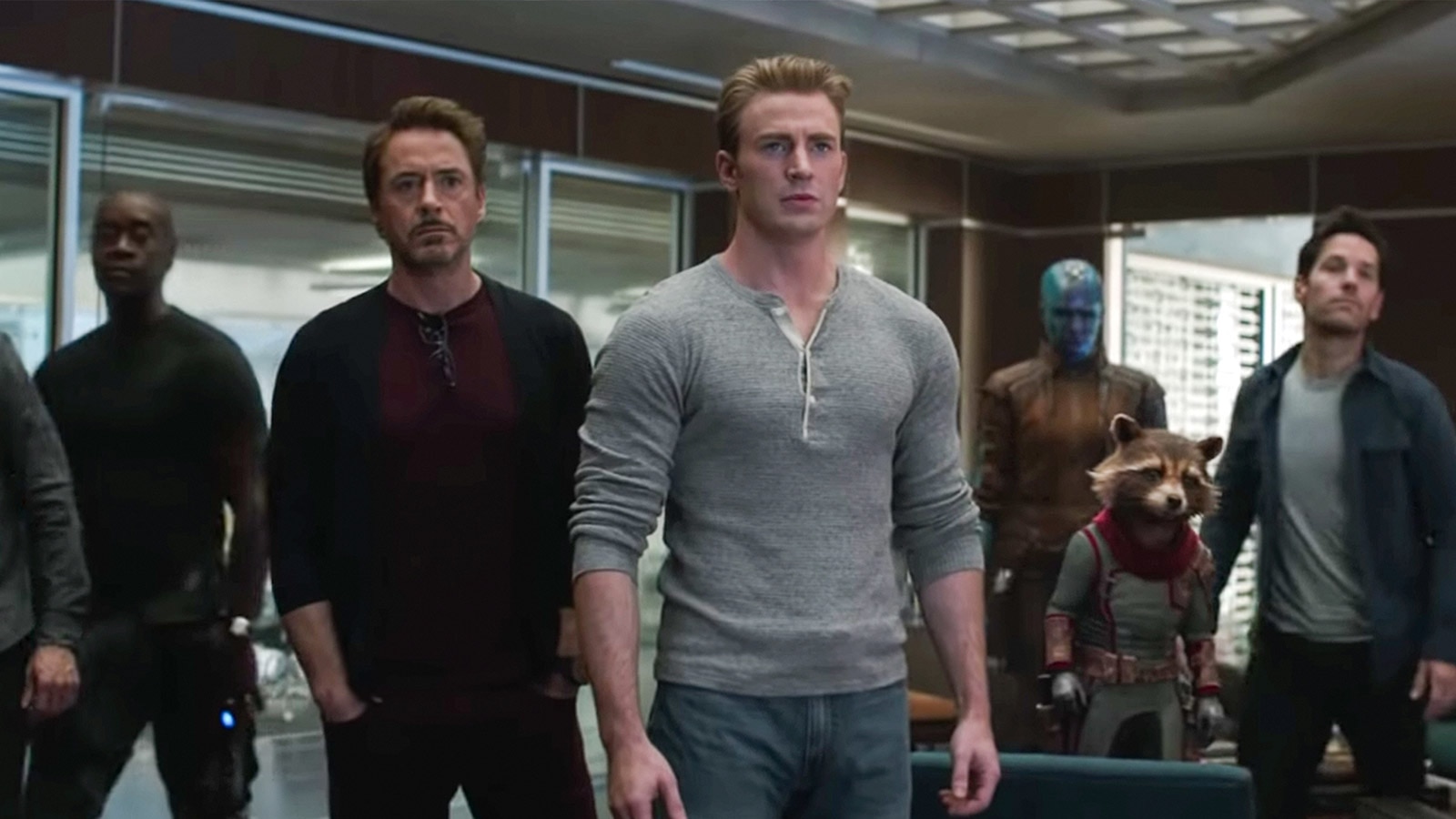 Avengers: End Game Jan 1 - 30: Five years after Thanos acquired the infinity stones and eliminated half of the universe's population, survivors grieve all that has been lost. The remaining Avengers hatch a risky plan to travel back in time and intercept the stones before Thanos can collect them, facing challenges along the way that will test them as they've never been before.
Avengers: Infinity War Jan 1 - 30: As the Avengers and their allies continue to protect the world from threats too large for any one hero, a new danger emerges: Thanos, who threatens the fate of Earth and life itself.
Batman Begins Jan 17 - 31: A young Bruce Wayne travels to the Far East, where he's trained in the martial arts by Henri Ducard, a member of the mysterious League of Shadows. When Ducard reveals the League's true purpose, Wayne returns to Gotham intent on cleaning up the city without resorting to murder. With the help of Alfred, his loyal butler, and Lucius Fox, a tech expert at Wayne Enterprises, Batman is born.
Black Panther Jan 1 - Feb 28: After the death of his father, T'Challa, the King of Wakanda, returns home to the isolated, technologically advanced African nation to succeed to the throne and take his rightful place as king. But when a powerful old enemy reappears, T'Challa's mettle as king-and Black Panther-is tested when he is drawn into a formidable conflict that puts the fate of Wakanda and the entire world at risk. Faced with treachery and danger, the young king must rally his allies and release the full power of Black Panther to defeat his foes and secure the safety of his people and their way of life.
Captain America: Civil War Jan 1 - Feb 2: Political pressure mounts to install a system of accountability when the actions of the Avengers lead to collateral damage. The new status quo deeply divides members of the team. Captain America believes superheroes should remain free to defend humanity without government interference. Iron Man sharply disagrees and supports oversight. As the debate escalates into an all-out feud, Black Widow and Hawkeye must pick a side.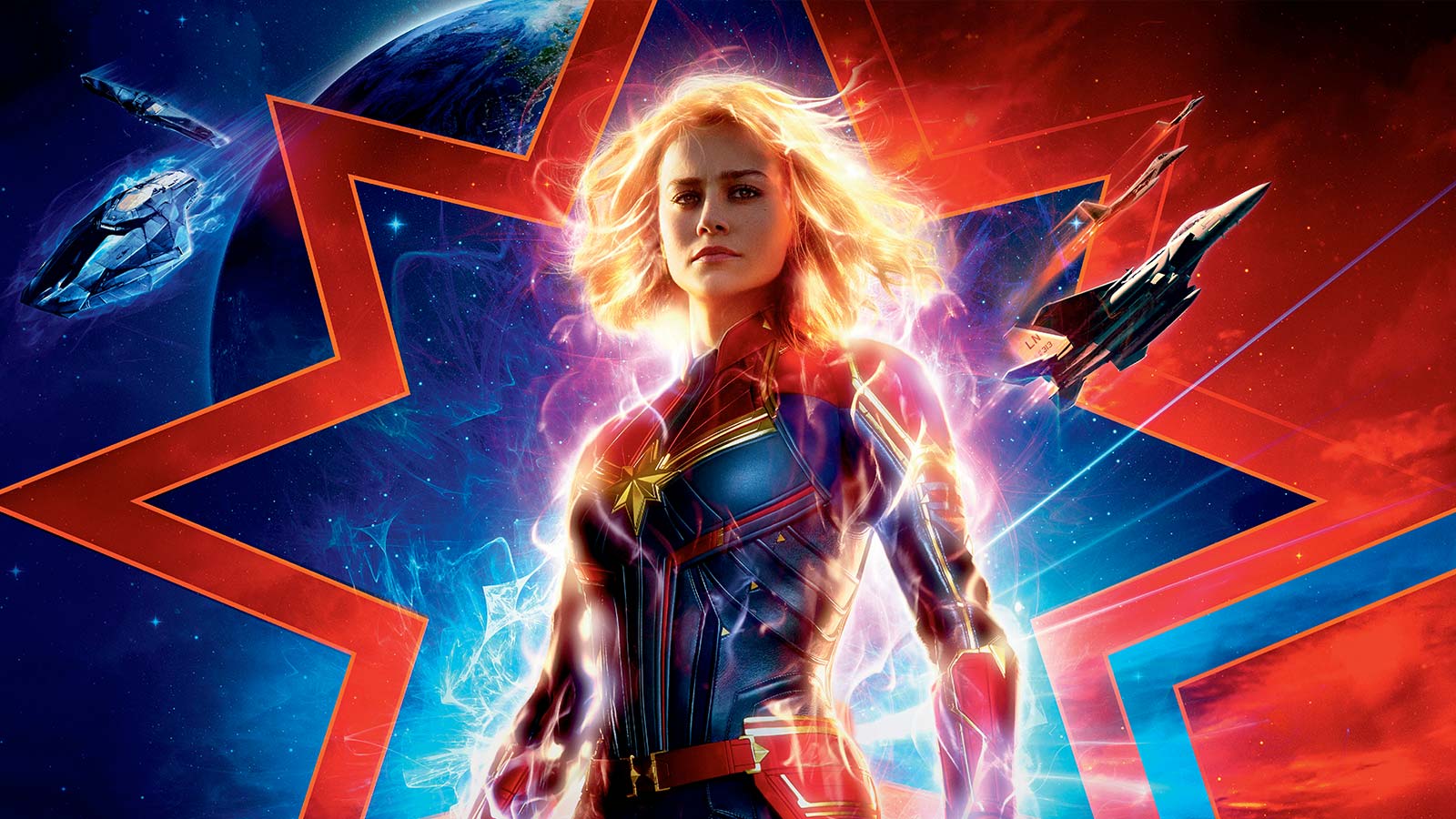 Captain Marvel Jan 1 - 30: Captain Marvel is an extraterrestrial Kree warrior who finds herself caught in the middle of an intergalactic battle between her people and the Skrulls. Living on Earth in 1995, she keeps having recurring memories of another life as U.S. Air Force pilot Carol Danvers. With help from Nick Fury, Captain Marvel tries to uncover the secrets of her past while harnessing her special superpowers to end the war with the evil Skrulls. Based on the comic books.
Central Intelligence Jan 1 - 30: After reconnecting with an old friend via Facebook, an accountant is thrown into the world of international espionage.
Edge of Tomorrow Jan 1 - 30: In a near future, an alien race has hit the Earth in an unrelenting assault. Major William Cage finds himself thrown into a time loop-forcing him to live out the same combat over and over, alongside Special Forces warrior Rita Vrataski.
Geostorm Jan 2 - 31: After an unprecedented series of natural disasters threatened the planet, the world's leaders came together to create an intricate network of satellites to control the global climate and keep everyone safe. But now, something has gone wrong: the system built to protect Earth is attacking it, and it becomes a race against the clock to uncover the real threat before a worldwide geostorm wipes out everything and everyone along with it.
Kong: Skull Island Jan 1 - 30: Scientists, soldiers and adventurers unite to explore a mythical, uncharted island in the Pacific Ocean. Cut off from everything they know, they venture into the domain of the mighty Kong, igniting the ultimate battle between man and nature. As their mission of discovery soon becomes one of survival, they must fight to escape from a primal world where humanity does not belong.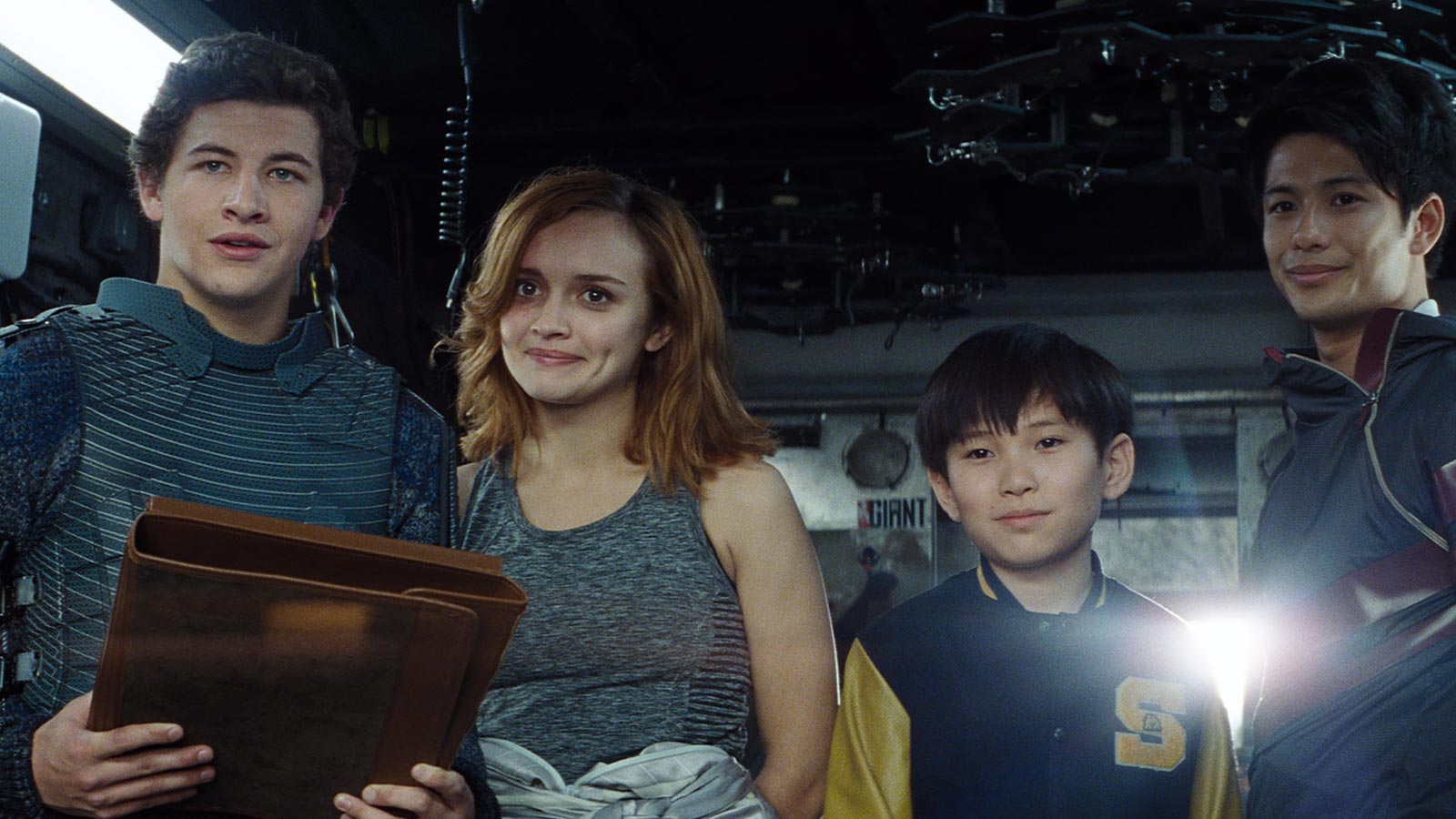 Ready Player One Jan 1 - 30: In 2045, the planet is on the brink of chaos and collapse, but people find salvation in the OASIS, an expansive virtual reality universe created by James Halliday. When Halliday dies, he promises his immense fortune to the first person to discover a digital Easter egg that's hidden somewhere in the OASIS. When young Wade Watts joins the contest, he finds himself becoming an unlikely hero in a reality-bending treasure hunt through a fantastical world of mystery, discovery and danger. Based on the novel by Ernest Cline.
Sully Jan 1 - 30: On January 15, 2009, the world witnessed the "Miracle on the Hudson" when Captain "Sully" Sullenberger glided his disabled plane onto the frigid waters of the Hudson River, saving the lives of all 155 aboard. However, even as Sully was being heralded by the public and the media for his unprecedented feat of aviation skill, an investigation was unfolding that threatened to destroy his reputation and his career.
The Accountant Jan 1 - 30: Christian Wolff is a math savant with more affinity for numbers than people. Behind the cover of a small-town CPA office, he works as a freelance accountant for some of the world's most dangerous criminal organizations. With the Treasury Department's Crime Enforcement Division, run by Ray King, starting to close in, Christian takes on a legitimate client: a state-of-the-art robotics company where an accounting clerk has discovered a discrepancy involving millions of dollars. But as Christian uncooks the books and gets closer to the truth, it is the body count that starts to rise.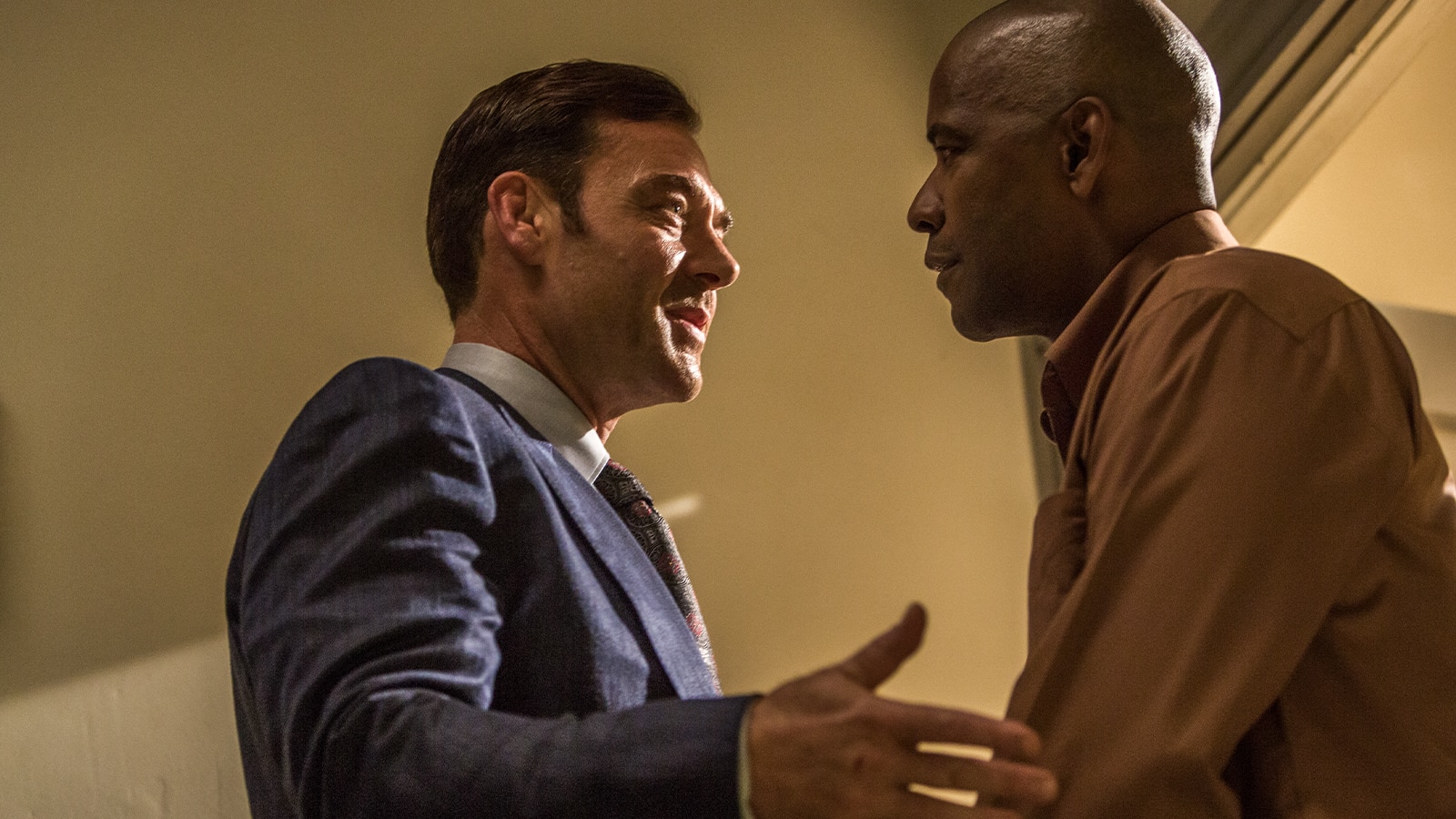 The Equalizer Jan 1 - 31: A former commando comes out of retirement and puts his special skills to work to rescue a girl, who is under the control of ruthless Russian mobsters.
The Heat Jan 2 - 31: FBI Special Agent Sarah Ashburn (Sandra Bullock) is a methodical investigator with a long-standing reputation for excellence -- and arrogance. In contrast, foul-mouthed, hot-tempered detective Shannon Mullins (Melissa McCarthy) goes with her gut instincts and street smarts to remove criminals from the streets of Boston. Sparks fly when these polar opposites have to work together to capture a drug lord, but in the process, they become the last thing anyone expected -- buddies.
The Legend of Tarzan Jan 1 - Jan 30: It has been years since the man once known as Tarzan left the jungles of Africa behind for a gentrified life as John Clayton III, Lord Greystoke, with his beloved wife, Jane at his side. Now, he has been invited back to the Congo to serve as a trade emissary of Parliament, unaware that he is a pawn in a deadly convergence of greed and revenge, masterminded by the Belgian, Captain Leon Rom. But those behind the murderous plot have no idea what they are about to unleash.
Thor: Ragnorak Jan 1 - 30: Thor is imprisoned on the other side of the universe without his mighty hammer and finds himself in a race against time to get back to Asgard to stop Ragnarok-the destruction of his homeworld and the end of Asgardian civilization-at the hands of an all-powerful new threat, the ruthless Hela. But first he must survive a deadly gladiatorial contest that pits him against his former ally and fellow Avenger-the Incredible Hulk.